Have you ever noticed that most World Time watches feature many very predictable major cities with the exception of Noumea. This appears on the watch face usually at 25 minutes past six, between Sydney and Auckland.
Some watch makers that display time in Noumea include: Breitling, Beaume & Mercier, Girard-Perregaux, IWC, Jaeger-le Coultre, Patek Phillipe and so on.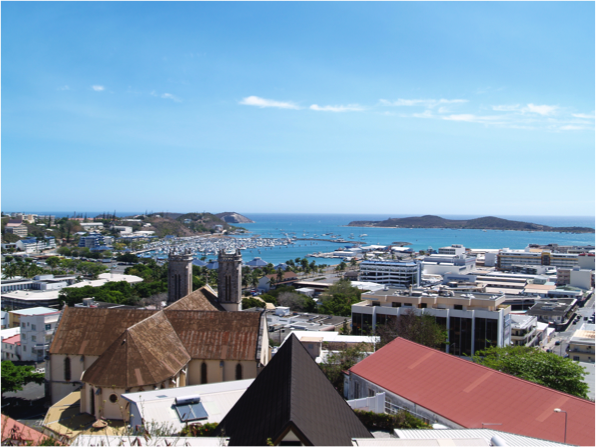 The reason it's there is because of 'Universal Time' offsets, which are the differences in the time at various places in the world from Coordinated Universal Time (UTC). These 'offsets' vary from minus 12-hours (West) to plus 14-hours (East).
At each offset, there is usually a choice of principal city for which that offset applies. The watch maker then has some choice as to which city they choose.
However, at plus 11-hours versus UTC, Noumea is it!