The Michel Herbelin French Watchmaking Studio introduces its new ambassador, French skier/skipper Aurélien Ducroz. Two-time world freeride skiing champion and four-time Verbier Xtreme winner, this charismatic sportsman is also a veteran sailor who has made documentaries about his adventures in the mountains and at sea.
Ducroz epitomises French excellence with his stellar track record as a prize-winning skier and skipper, embodying Michel Herbelin's beliefs of passion, perseverance, and exceeding one's limits. Michel Herbelin is celebrating this partnership by backing Aurélien Ducroz in his next race, the Transat Jacques Vabre.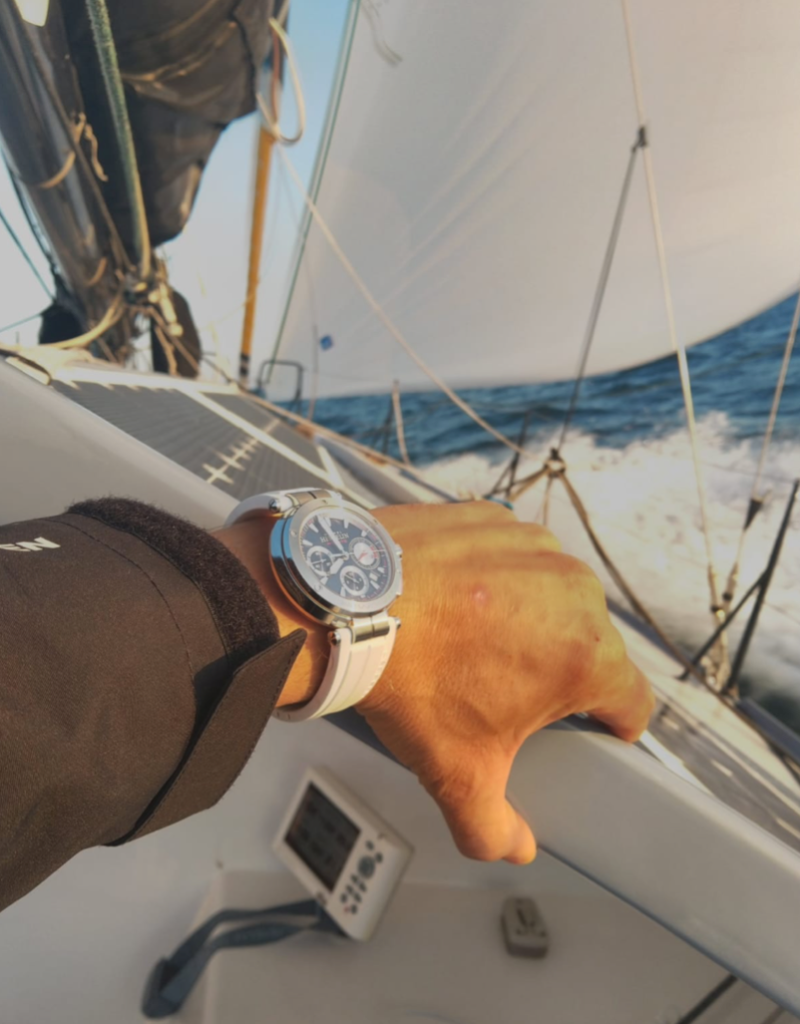 Aurélien Ducroz is all set for the Transat Jacques Vabre, departing from Le Havre and scheduled to reach Salvador de Bahia in Brazil between 12 and 17 November. On his wrist he wears the Newport Automatic Regatta Chronograph, issued in a series of 100. Numbered 37, his Michel Herbelin watch will help him breeze through this fresh challenge. It is designed to function in all weathers to help him stay on course, and also features a five- and ten-minute countdown timer to the regatta start time.
This is the third time new Herbelin ambassador Ducroz has sailed in this legendary transatlantic race. He and co-skipper Louis Duc at the helm of the Class40 Crosscall Chamonix-Mont-Blanc have victory firmly in their sights.  
You can find out more about Michel Herbelin watches by visiting www.michelherbelin.com