We spent a wonderful day at historic Upton Hall, the home of the British Horological Institute (BHI) to celebrate the achievements of Watch and Clock makers at the annual Awards Day ceremony. There was a full programme for the invited guests to enjoy, including a talk by Master Watchmaker and former student Stephen Forsey FBHI titled, the Evolution of the Precision of the Tourbillon. The presentation took the audience on a fascinating journey from the invention of the Tourbillon by Abraham-Louis Breguet up to the present day interpretation by his company, Greubel Forsey.
At the end of the 1990's, we felt that the Tourbillon was a fantastically interesting mechanism to look at with the rotation of the part of the movement, the escapement and balance wheel system…this was something that really caught our attention." Stephen Forsey, Co-Founder, Greubel Forsey
We also heard from Alan, Viscount Midleton FBHI, about the focus that the Institute puts on quality with a talk that explained the High Precision at the BHI. We then saw a 'hands on' professional horological demonstration by Alan Burtoft FBHI.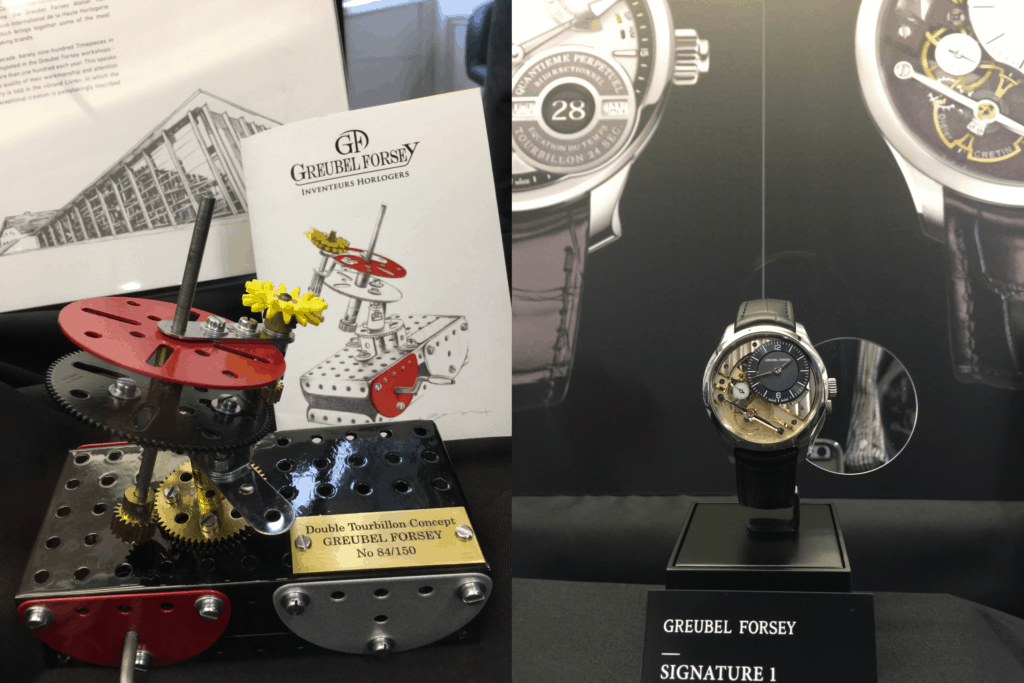 The Awards Ceremony recognised the achievements of the BHI students who received their certificate, medals and special awards. There was a special mention for Peter Ling, awarded FBHI, for his work with George Daniels designing his seminal book, Watchmaking and also for his redesign of the BHI's Horological Journal.
The final award was made to Stephen Forsey who received the prestigious Barrett Silver Medal. The award is for outstanding, but not necessarily extraordinary, development or achievement in any field of horology, or related to horology. In 1991 the silver medal was re-designated the 'Barratt' Silver Medal, in honour of the late D.W.Barrett, Managing Director of Smiths' Industries Clock and Watch Division.
It's very important that the BHI continues to grow and thrive. Clock and watch makers are very much needed as everyone has a clock or a watch and if there are no repairers, it would be a very difficult world." Brian Noble, Manager, BHI
BHI Prize Winners 2017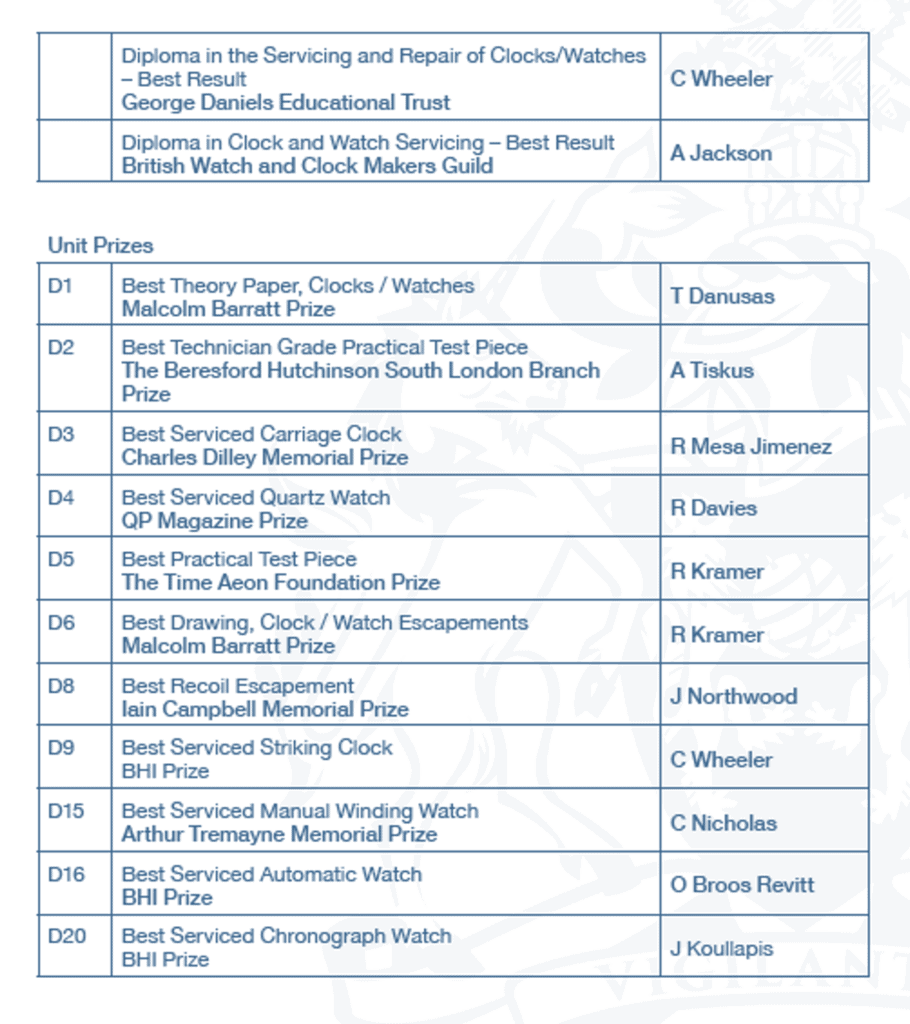 For more information about the BHI, please visit their website