Inventor, author and magic dealer, Samuel Berland was born in 1907. He specialised in magic acts involving, in particular, Thimbles, Cigarettes and of course, Watches.
Tricks with Watches, published in 1942 remains available at your local online store. With four chapters, 64 pages and 200 illustrations, it covers 'humorous routine(s) with watches that ha(ve) novelty and surprise'.
More or less all the tricks require some considerable skills in using sleight of hand, which are detailed in the first chapter.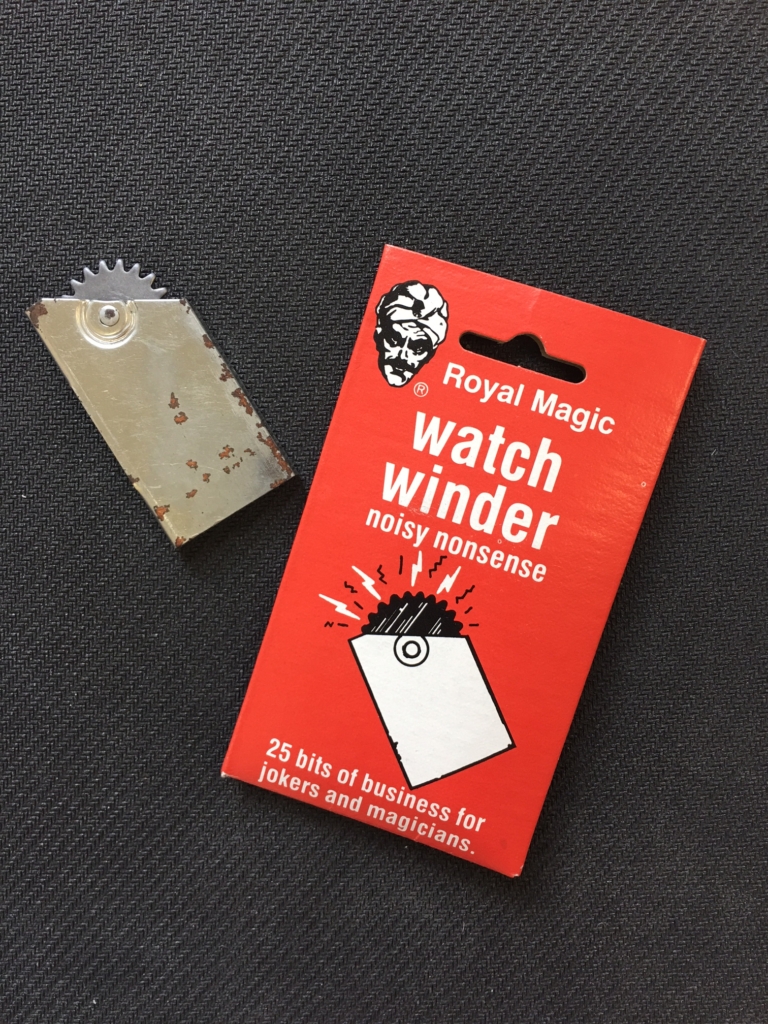 Then there is the 'comedy watch winder' (see above). This is used in the background to 'amplify' the sound of the magician supposedly winding the watch. These are available from a number of online retailers! Now that's magic.